MilesWeb Review: The Best VPS Hosting Providers
Do you have decent traffic on your website? Need more resources and freedom to get the best results for your website? You are just one step away from Virtual Private Server hosting. 
In this article, we will take a look at the best VPS hosting provider in the market, MilesWeb. They offer the one of the best Linux VPS hosting India. Managed VPS plans are perfect for people who don't have time or don't want to manage their hosting. With VPS hosting, you will have more customization and control with root access. Also, you will enjoy the benefits of a dedicated server at an affordable cost. 
Fully Managed VPS Hosting 
With the fully managed VPS hosting of MilesWeb, the maintenance, configurations, customization's, and every other technical aspect are well-taken care of by them. Their expert team handles the VPS hosting so that you can focus on your core business. You can also check their unmanaged VPS hosting plans.
MilesWeb VPS Hosting Features 
Below is the list of MilesWeb's VPS hosting features. 
SSD Based VPS Servers 
With MilesWeb's VPS hosting, your websites are stored on the servers with built-in 100% SSD drives. They use SSD technology with all servers to ensure that you get the best performing VPS hosting.  The SSD drives are known to be the fastest and most advanced memory storage units. It is perfect for handling resource-heavy websites and massive database operations of high-functioning websites.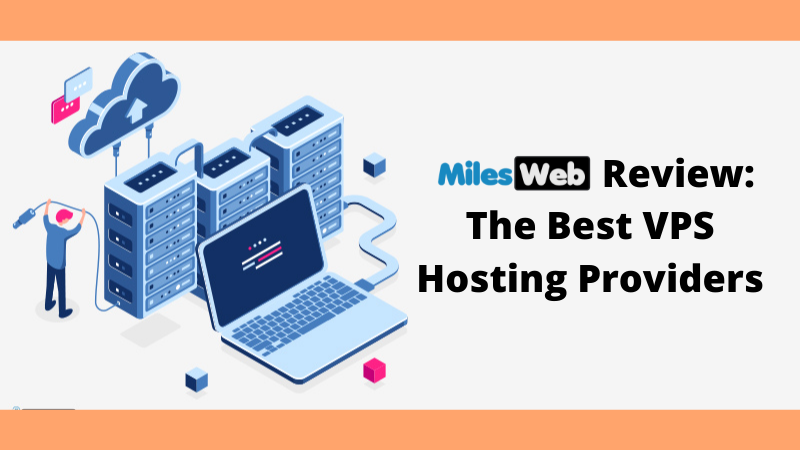 Datacenter in Mumbai
MilesWeb has VPS hosting servers in a Mumbai-based data center.
Location wise this data center is ideal for websites with their target audience in the Indian subcontinent. The location of your VPS server is essential for your websites. The data centers deploy strict maintenance protocols for their high-tech servers.
Full Root Access & SFTP
With full root access, you can be the administrator of your VPS server. It can be customized according to your requirements. MilesWeb gives full root access through which you can be the administrator of your VPS server. Also, you can securely access and customize your VPS server with Secure Shell Transfer Protocol (SFTP).
SSL Certificate
With the VPS hosting plans of MilesWeb, you get an SSL certificate at no additional cost. With SSL activation, the URL of your website is secure with HTTPS.
Any information that passes to and from the server will be automatically encrypted. It prevents attackers from gaining access to sensitive information shared by visitors as it goes through the internet.
No Noisy Neighbors
A VPS server acts as an independent server machine with its dedicated resources. In VPS hosting, you get dedicated resources of a virtual server that you don't have to share with other users. There is no variation in the performance as your website does not have to strive for resources. You get the resources that you can scale according to your requirements.
Unlimited Email Accounts
To manage operations online, having email accounts are highly essential. You can create unlimited email accounts with professional email ids for free. Also, you can access and manage the email ids via the webmail interface.
Control Panel Installation and Configuration
You don't have to worry about the installation and configuration of the control panel. The process is simple, choose your preferred control panel application from DirectAdmin or cPanel, WHM. Once you decide which VPS hosting plan to opt for, they will install and configure your control panel.
Uptime Guarantee
Whenever you are thinking of choosing a web hosting provider, the one thing that you need to focus on is the fact that it should offer a strong uptime so that your website is online all the time. MilesWeb focuses on providing an uptime guarantee of 99.99%, which is pretty much the highest in the industry. The entire architecture of VPS hosting gives maximum availability to your websites.
Customer Support
As a provider of managed VPS hosting, MilesWeb offers the best customer support. You can chat or use the ticket system to connect with the support executives anytime, anywhere. Their support team is available and well prepared to solve your issues related to web hosting quickly. MilesWeb also has a knowledge base for customers to help them learn and resolve the issues by themselves.
What is the Price of MilesWeb VPS Hosting?
If you have decided that MilesWeb is the best VPS hosting provider for you that is reliable, has all the core features covered, and will offer you all the additional perks and benefits. Now, the last thing to figure out is the pricing options for the VPS hosting plans.
Standard VPS Hosting Plans
MilesWeb's Standard VPS hosting plan ranges from Rs.630 per month to Rs.32,640 per month.