Admit it; we all have searched for our names on google and hopes to see some information about us (yes, visiting the 10th page was also not trying this time).
But thanks to Google you can search your self and feel appreciated,Google launched a new feature named Add me to search, which allows us  people to link our websites and social media handles to one place and create a virtual visiting card. we can add ourselves to google Search and will be easier for others to find us .
Here's how you can add yourself to Google search by creating a virtual visiting card.
Step 1
 – Search "Add me to search" on google.com on your mobile phone. (Google has not made this feature available to access through desktop yet.)
Step 2
– Click on the "Get Started" icon in search results.
Step 3 –
Provide your mobile number and get it verified by submitting OTP received on your provided mobile number in the next step
OR
If your phone number is already verified, you will directly reach the form.
Step 4
– Fill the simple details . For example, your name, location or the city/ district/ village where you live, your occupation, and fill some details which define you in the about section and your phone number in phone number section.
You can also change your photo by clicking on "Change avatar "  (You can't change your name there, if you want to change your name, you will have to change it in your Gmail account or you will have to change your Gmail account linked to your browser.)
These are the necessary details i.e. you can't proceed without filling them. All the necessary columns are marked with a star (*) and columns with no star mark are optional i.e. providing the details in that column is total up to your wish and is not necessary or mandatory.
You can provide the link of your website (if you have any) in website column. You can also add the link of your social media profiles such as Instagram, Facebook, youtube etc profiles in social profiles section and other details in other respective columns. (PS – Know that these details will be made public, so if you don't want to share some of your detail publicly then better not fill it).
Loving till now do read my previous blog 🙂
Things every SEO freelancer faces around the world dealing with clients and vice versa​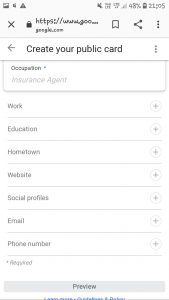 Step – 5 Once you fill the necessary details of the form, you can click on the "preview" button. After clicking on the preview button, you can see how your virtual visiting card will appear to the public. To continue, hit the "Save" option. If you want to edit something, you can go back and edit it. ( You can also edit your information even after you have completed creating your google virtual card.)
Step 6 – Once you touch on the "Save" option, your google people card will be ready to use.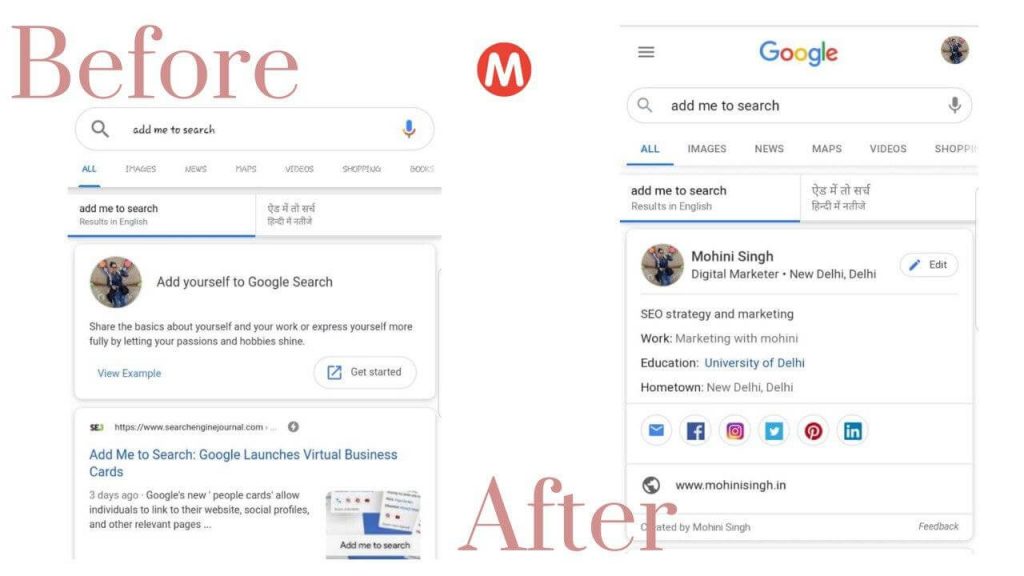 Now people can find about the information you provided in your card by searching you on Google, and that's how your virtual visiting card is ready to use.
The defination of popular to you was to have your name appear on Google, well google had made that easy for you to be successful.
What are you waiting for let's get going, and let's get that card of your ready?
have a look at mine